"The documentary is informative, visually rich, emotionally moving, and intelligently seamed together..."
—Leslie Perrin Wilson, Former Curator, William Munroe Special Collections, Concord Free Public Library, Concord, MA
About the Film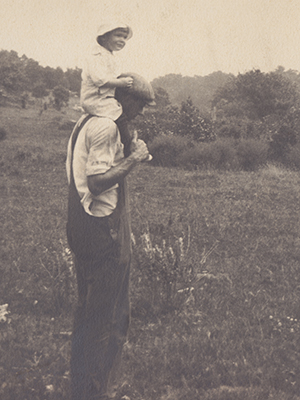 Born in 1926, on the farm that once belonged to Henry David Thoreau, Joe Wheeler went on to help farmers and others across the world. His idealism was forged in the historic town of Concord, MA during the Depression and World War II. Motivated to help build a war-free, prosperous world, he spent most of his life abroad, assisting others through the U.S. Agency for International Development (USAID), the Peace Corps, and the United Nations. He is an environmentalist, a globalist, and a feminist.
Joe was involved in promoting the Green Revolution, but he also focused on improving the lives of women and children and fighting disease in third-world countries. Joe's work for the Peace Corps helped build international relationships. He was instrumental in organizing the U.N. Earth Summit of 1992, an early effort to address environmental issues and global warming.
Joe's story embodies the most useful sort of idealism and optimism, buttressed, as it is, by a sort of hands-on pragmatism and ability to understand the needs of people across the globe. His work remains important and relevant, as does his global approach. This film serves as an educational tool for young people and others.
A nonprofit project, supported by the Concord Cultural Council, Concord-Carlisle Television, Minuteman Media Network, and in collaboration with the Concord Free Public Library, Concord MA. Completed March 2020.
Run time: 60 minutes